Company description
Since its foundation by Bernard Bauer in 1986, MiniTec has gradually developed from a specialist for miniature guides to the technological leader in the modular construction market.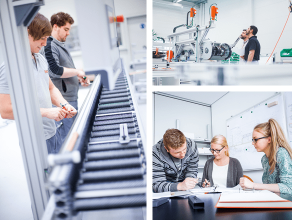 At ten locations in Germany, France, the USA, England, Spain, Slovakia, Slovenia and China, 360 experts develop customised solutions for MiniTec customers.
A network of more than 60 partners around the world provides solution-oriented advice and high-quality service on site.

The slogan of Minitec : "MiniTec: The Art of Simplicity". The fully modular approach avoids the need for additional components. Through dedicated CAD-CAM use, the design and implementation of MiniTec solutions combine cost-effectiveness with high reliability. 
In accordance with the MiniTec philosophy, the production of all essential components of the modular system and the linear guide modules is in our own hands, as are all competences for the continuous optimisation of our own quality standards.

With the MiniTec construction system, high-performance solutions can be realised for the most diverse applications in all branches of industry.
MiniTec's customers include major industrial companies all over the world. In cooperation with leading research institutes such as the DFKI and the Fraunhofer Institute, MiniTec works on forward-looking developments in the fields of ergonomics or Industry 4.0 with solutions that meet the highest technical standards. "MiniTec: The Engineers Choice!".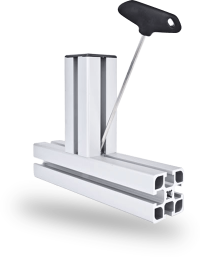 Some figures on MiniTec:
- 10 locations worldwide
- Presence in 60 countries                
- 360 employees worldwide
PAE mapping Referent

We would like to have information about this company
Contact