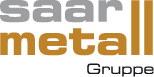 SM France
ETI
17 rue Jean Baptiste Dumaire - Parc Industriel Sud - ZI Edison
57200 Sarreguemines
France
See website
Company description
Discover the testimony of Winfried Maul, Sales Director of 
SM France
, a subsidiary of the Saar-Metallwerke group, specialized in the mass production of precision steel parts, mainly for the automotive industry and equipment manufacturers.
In a few lines, could you present your company, its activities, flagship products and key figures?
SM France S.à.r.l. was founded in 1989 as a subcontractor for the automotive industry and other industrial sectors.
We are specialized in the production of small and medium-sized series.
The production range extends from turning to milling, including internal and external gearing, as well as heat treatment of parts.
SM France supplies forged and cast parts in steel and aluminum, ready for assembly.
SM France is part of the Saar-Metallwerke GmbH group and has more than 30 years of experience in cross-border cooperation, both within the group and with the many customers in the neighboring Saarland.
The automotive industry is undergoing major changes (energy and digital transitions, etc.). In the face of these changes, what are your prospects for development?
We see the transformation of the automotive industry as an opportunity for SM France.
Thanks to our know-how in series production and our long experience in the production of copper short-circuit rings for electric motor rotors, we are perfectly equipped for the entry into electromobility.
What can a project like PAE bring to companies in the automotive industry? What interest do you see in participating in certain actions of the PAE project?
A project like the PAE brings together the interests of suppliers and customers. It allows contacts to be established in order to bring together the know-how of both parties, suppliers and customers.
PAE mapping Referent

We would like to have information about this company
Contact